Leadership Team
While growing up in the beautiful town of Bishop, CA, serving in law enforcement was a childhood aspiration for Chief Mays. His career began in 1999 when he joined the Fresno County Sheriff's Department. Some of his assignments included patrol, courts, jails, and the boating enforcement unit.
In late 2003, he relocated to San Diego and continued his career in policing. Chief Mays has served in all ranks within the San Diego State University Department and was appointed chief of police in May 2016.
Chief Mays holds a bachelor's degree in criminology and master's degree in negotiation, conflict resolution, and peacebuilding. His thesis explored strategies for managing attribution bias among police officers.
Part of Chief Mays' leadership philosophy encompasses focusing on people, both inside and outside of the Department. This includes creating opportunities where all feel comfortable expressing their thoughts, perceptions, and ideas. Chief Mays further believes that good decision making is achieved through collaboration.
Chief Mays recognizes that when good leaders take care of people, people will take care of each other. He finds strength and resolve in the belief that the future can always be better than the present. Some of his leadership core values include fairness, patience, and integrity.
---
Raquel Herriott joined the San Diego State University Police Department in October 2012. After serving in various student positions, she became an administrative assistant for the Office of the Chief in October 2014. By May 2016, Raquel was promoted to executive assistant & special advisor to the chief of police.
In her role, she leads all administrative operations for the Office of the Chief, coordinates special projects, and manages content for social media accounts.

Raquel holds a bachelor's degree in journalism with a minor in political science from San Diego State University.

Raquel's passion for public service stems from her core values: community, respect, and integrity. She believes in cross-cultural leadership and fostering inclusivity within SDSU's diverse climate.
---
Lieutenant Ronald Broussard began his service with the San Diego Police Department in 1995 as a patrol officer. He served as a field training officer, academy recruit training officer, beach area enforcement team member, and acting supervisor. In 2008, Lieutenant Broussard joined the San Diego State University Police Department and was promoted to sergeant. He served as a patrol supervisor, watch commander, and training sergeant. Lt. Broussard was promoted to police lieutenant in 2016. As a police lieutenant, he serves as a patrol commander and operations lieutenant.
Lieutenant Broussard received his associate degree from San Diego Community College (Miramar) in San Diego. He holds a bachelor's degree in education from Southern Illinois University, and master's degree in justice public policy from Chapman University.
Lieutenant Broussard is a graduate of POST Management Course (Class 11-63) and the POST Sherman Block Leadership Institute (Class 349).
---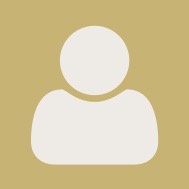 ---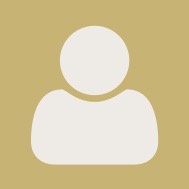 ---
Chanin Harrison began her career with the San Diego State University Police Department in 2003 as a student assistant in the Parking and Key Issue Office. She quickly aspired to become a police dispatcher after hearing police radio traffic and witnessing the police dispatchers at work in the communications center. Chanin was sworn in as a police dispatcher with the department in 2005. She served as a tactical dispatcher, communications training officer, and lead dispatcher.
In 2011, Chanin transitioned into the position of executive assistant to the Chief of Police where she supported the Office of the Chief and fiscal operations of the department. Chanin was appointed to communications center and fiscal manager in 2015.
Chanin received her bachelor's degree from San Diego State University in Psychology with a minor in Women's Studies.
---
Shawn Brown was born and raised in southern California. He studied criminal justice administration at San Diego State University and holds a bachelor's degree in business management from the University of Phoenix.
Shawn has worked at the San Diego State University Police Department since 2005, starting as a community service officer, and then serving as a parking officer, parking sergeant, and administrative analyst/specialist. In 2016, he was promoted to the position of parking operations manager.
Shawn believes in strengths-based management and that employees are most effective when improving their abilities. He also believes that encouraging employee development, establishing trust, and creating meaningful relationships cultivates value for the organization. Shawn acknowledges that everyone has the potential to create value, but most are not challenged to do so. A leader identifies an employee's strength, aids in development, provides mentorship, and motivates employees by setting accomplishable goals that support an established strategic vision.
---