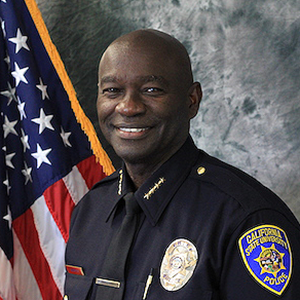 At UPD, we remain committed to building and cultivating public trust while building relationships. UPD will continue to implement effective policing practices to protect and serve all, including maintaining a safe environment for our university community to live, work, study, grow, and flourish.
I believe upholding a high level of professionalism and accountability within a police department reinforces the quality of public safety everyone deserves. Through this approach and our core values, I am leading UPD with an emphasis on community-based policing efforts by working collaboratively with our diverse community to improve engagement and relationships while building trust.
Under my leadership, UPD will continue to serve with compassion and empathy and operationalize our core values of fairness, transparency, and respect in all aspects of our responsibilities.
I encourage your feedback, I look forward to working together, and along with the rest of UPD, I appreciate your contributions, confidence, and support in our efforts.
Gregory L. Murphy
Chief of Police