Our Community Policing Philosophy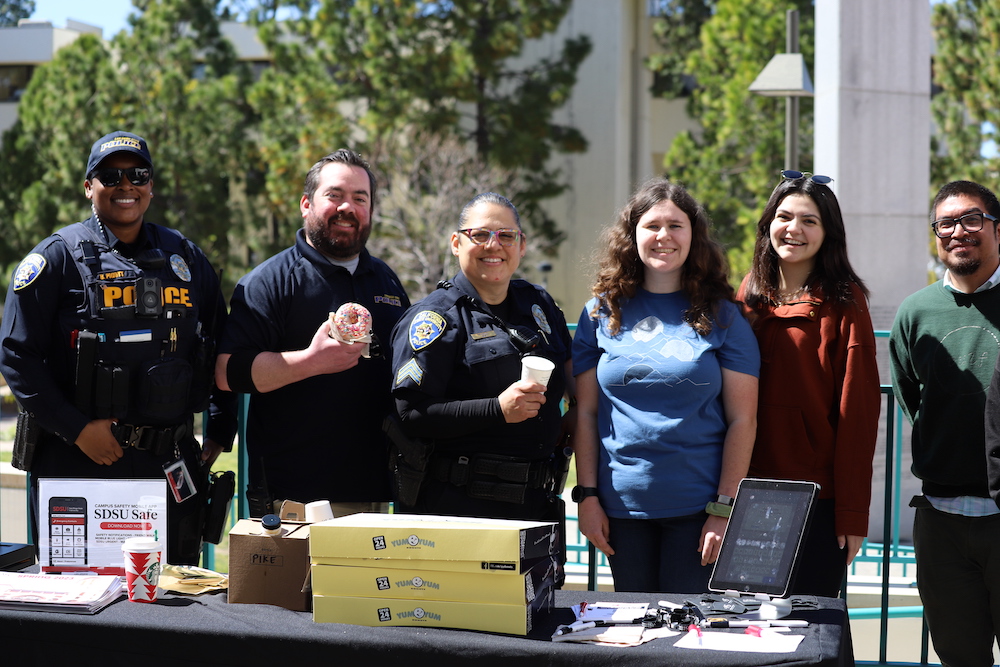 Community-based policing is the foundation for successful law enforcement practices at San Diego State University. It involves developing long-lasting relationships to mitigate crime and improve our community's safety and quality of life. This is accomplished through open communication and a focused partnership between the police department and the campus community we serve.
Recommendations from President Obama's Task Force on 21st Century Policing are designed to help communities and law enforcement agencies build trust and collaboration while continuing to reduce crime. The recommendations are organized around six key pillars: Building Trust and Legitimacy, Policy and Oversight, Technology and Social Media, Community Policing and Crime Reduction, Training and Education, and Officer Wellness and Safety.
Police chiefs from every CSU campus are actively working to address and implement the Task Force's recommendations and seek ways to incorporate these concepts into the training and certification provided by the California Commission on Peace Officer Standards and Training (CA POST). All CSU police officers are sworn and certified by CA POST and receive further training in de-escalating situations that might be caused by mental health crises or controlled substance issues. CSU officers are committed to maintaining a safe campus environment by being student-focused and community-oriented.
COMMUNITY POLICING engagement EFFORTS & PROGRAMS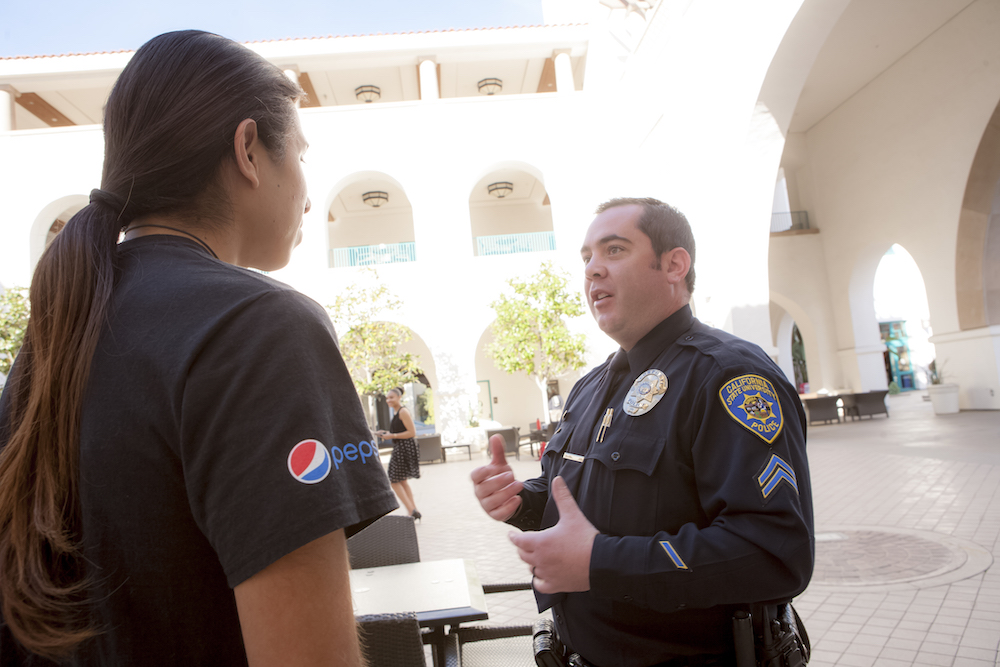 Community Resource Officer
The Community Resource Officer (CRO) is charged with promoting and maintaining good police-community relationships. The CRO is also responsible for organizing and teaching many of our educational programs.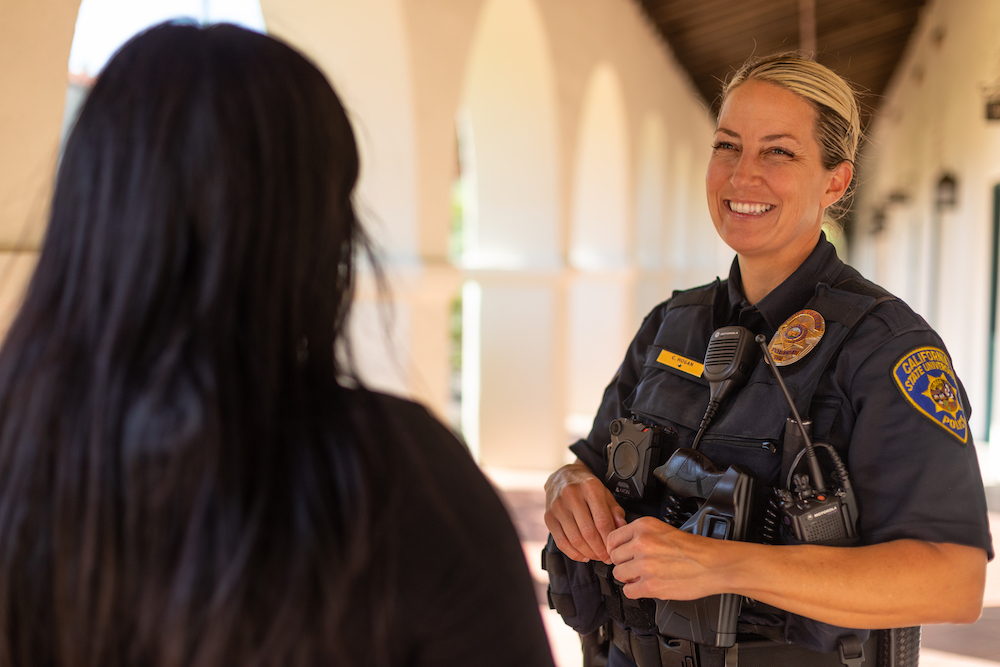 Residential Housing Officer
The Residential Education Office and the University Police Department work closely throughout the year to provide training in the Residence Halls for all residents. This encourages positive interactions with the police department from the comfort of their own Residence Hall. Topics include alcohol awareness and personal safety. Please contact our
Residential Housing Officer
for more information.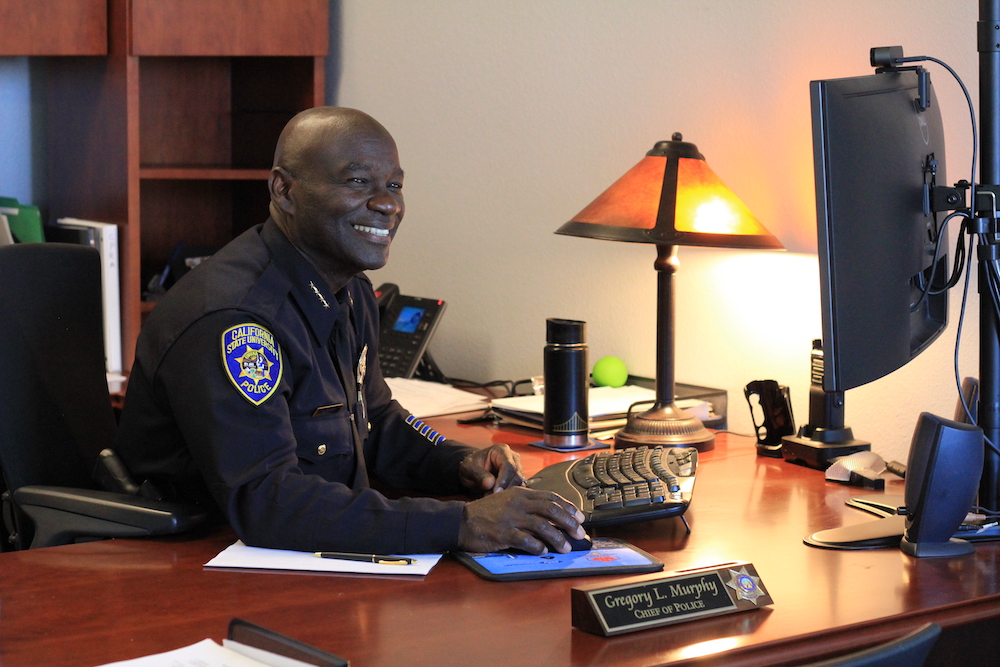 Community Events with the Chief
The University Chief of Police collaborates with partners to host informal gatherings with community members, including student leaders. The meetings are designed to educate, build relationships and encourage unity.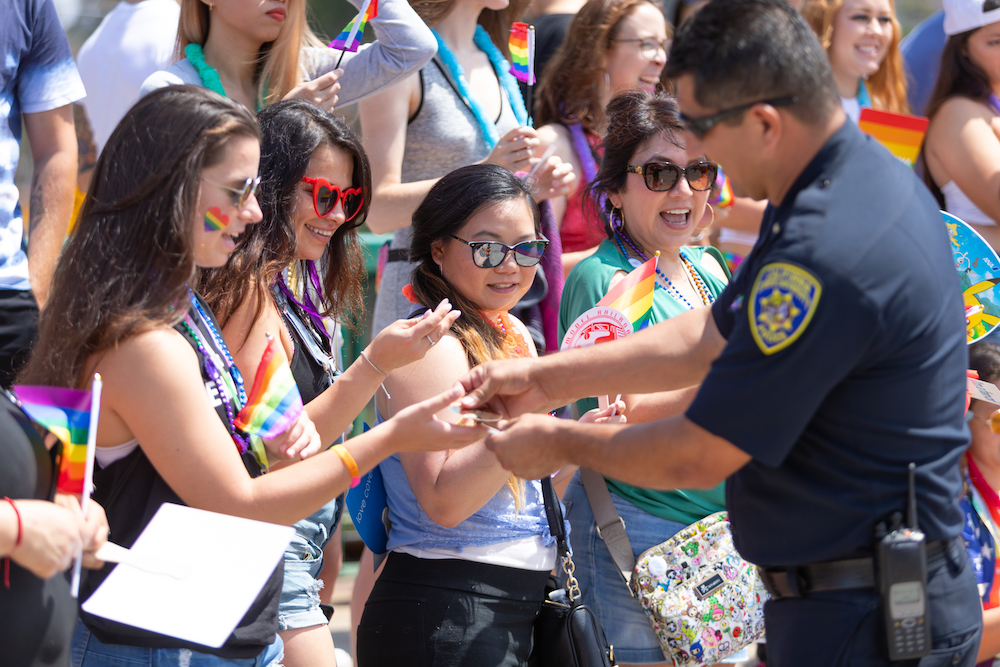 Community Organized Festivities
The University Police Department takes pride in its active participation in events celebrating the great communities of SDSU and San Diego. For example, the department marches in the annual San Diego Pride Parade and the Martin Luther King, Jr. Day Parade and supports the Pride Center and members of the LGBTQ+ community at the annual Rainbow Flag Raising Ceremony. If you know of any event which would like participation from the University Police Department, please contact the Community Resource Officer.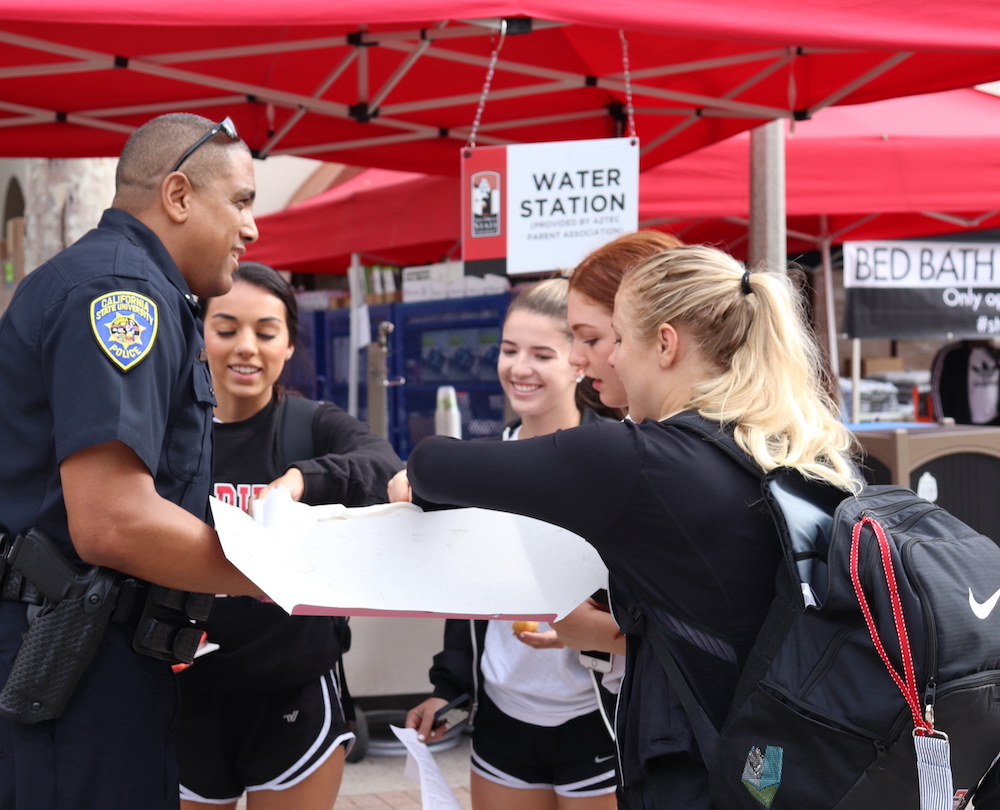 New Student Orientation
The University Police Department participates in the "Success at SDSU" portion of all new student orientations. This provides an opportunity to engage with incoming students and discuss crime mitigation strategies. The department also participates in the lunchtime information fair so students and families can meet with officers to discuss any comments or concerns prior to the first day of classes.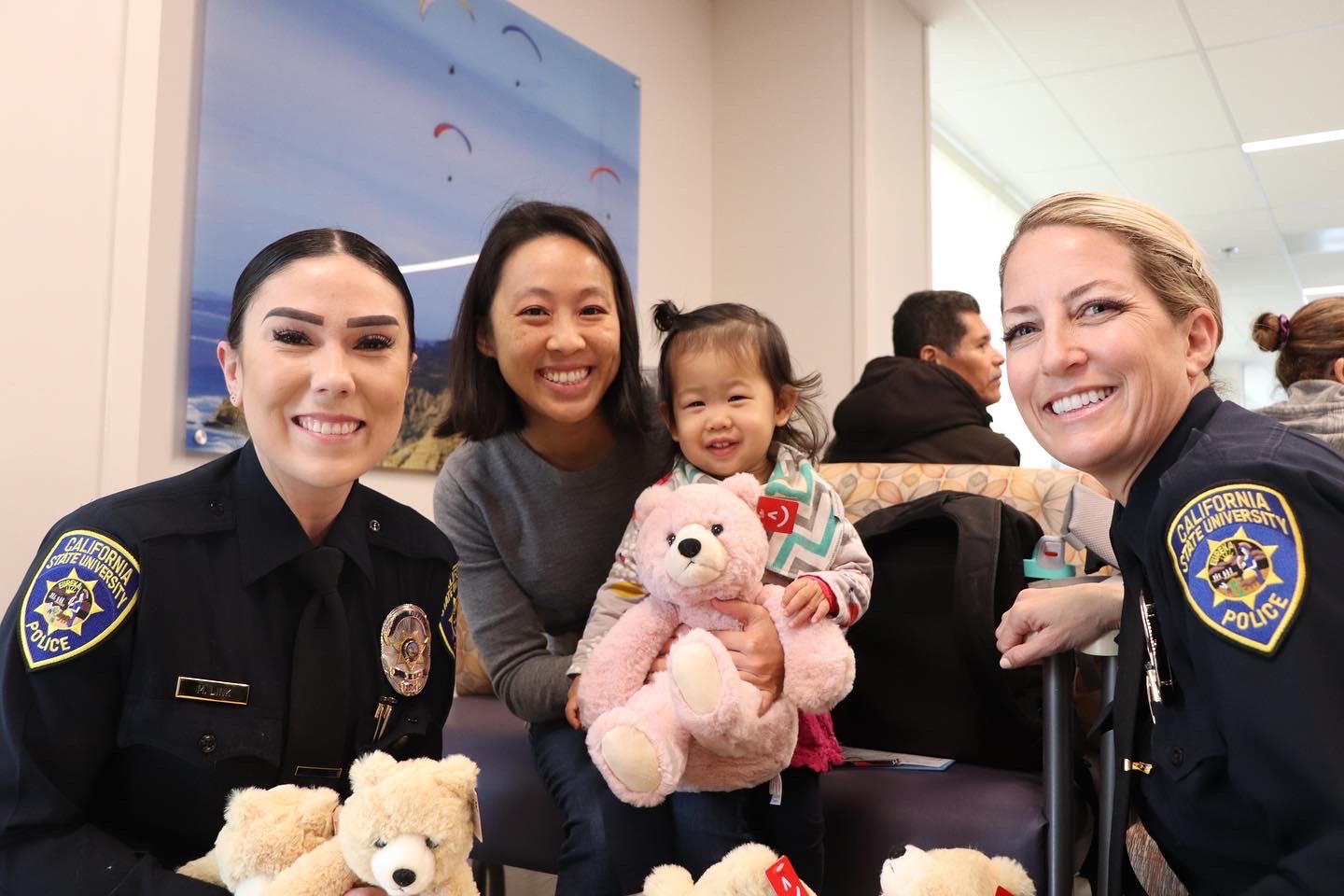 Local Programs and Events
Every year, the University Police Department tries to find ways to give back to the community, regularly participating in a number of programs including Shop With a Cop, Teddy Bear Drive, and the Special Olympics Law Enforcement Torch Run.
See our latest events.